Before Midwest Communications
It all began with a young boy, Duke Wright, who at the age of three would sit for hours in his family's living room mesmerized by the console radio.  It was there that he fell in love with music and the possibilities that radio possessed.  Reflecting on those days, Duke said, "You couldn't see it, you couldn't feel it, but you could hear it, and I thought that was pretty neat."  Growing up with parents, Duey Sr. and Julia Wright, who owned a local music store in Wausau, Wisconsin, Duke was surrounded by music.  As his love of music and fascination with radio grew, he started disassembling and reassembling old tube radios that were around the house, eventually building his own radio station with a signal that could only reach a few miles away.
The Beginning
In 1958, as Duke's high school teacher persuaded him to pursue business at the University of Wisconsin, Duke's vision for the future became crystal clear, radio!  Duke could combine his love of music and engineering with his business knowledge to capture a career in radio.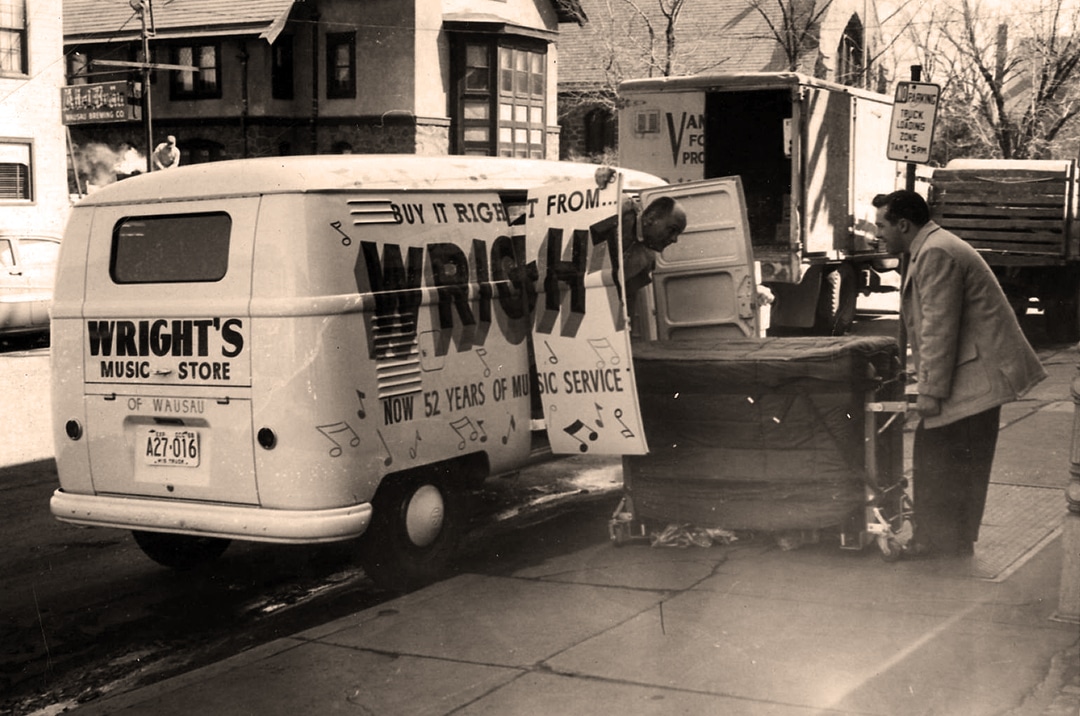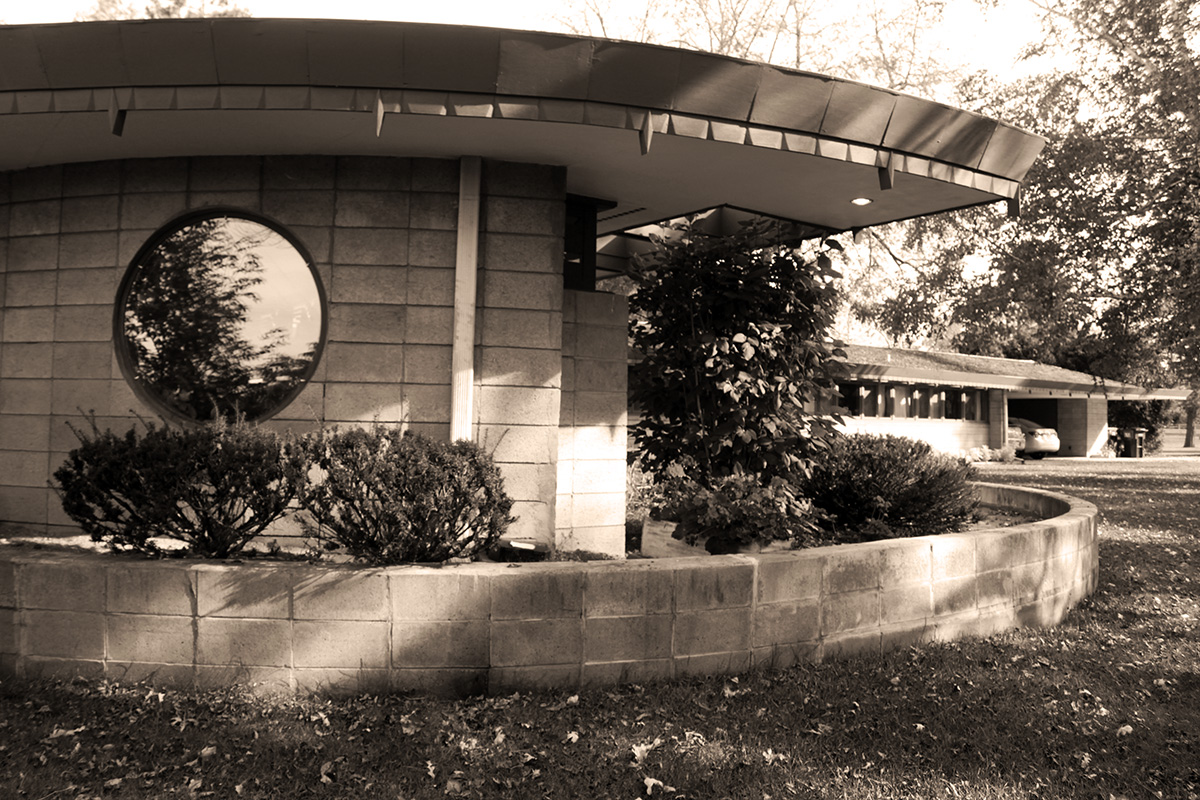 When Duke learned local radio station, WSAU's original frequency was potentially for sale due to FCC licensure changes, he contacted the owners, Wisconsin Valley Television Company, in hopes of starting his radio career.  They initially declined his offer, but two weeks later, they agreed to sell the station to the Wright Family for $54,000.  Without the support of his parents, today's Midwest Communications would not have been possible.  Wisconsin Valley Television Company would keep the WSAU call letters, but the Wrights officially took over 1400 AM.  On August 1, 1958, WRIG signed on the air playing Top 40 music.
At the time of WRIG's sign on, his parents were also building their new home with legendary architect Frank Lloyd Wright.  Today, this beautiful home is included on the national registry of historic places and serves as Midwest Communications' corporate offices.
Early Years
In 1964, stereo FM radio was just getting started. Duke believed that FM would one day be the dominant radio medium of the world and decided to expand with the construction of 101.9 FM.  WRIG FM was the first FM station in Central Wisconsin and was broadcast as a simulcast of WRIG AM.
By 1966, after convincing a few other area radio stations to opt-in and contribute to a ratings book, the first big ratings book ever in Marathon County was released, showing that WRIG was number one! From there, Midwest Communications continued to expand and grow into many markets.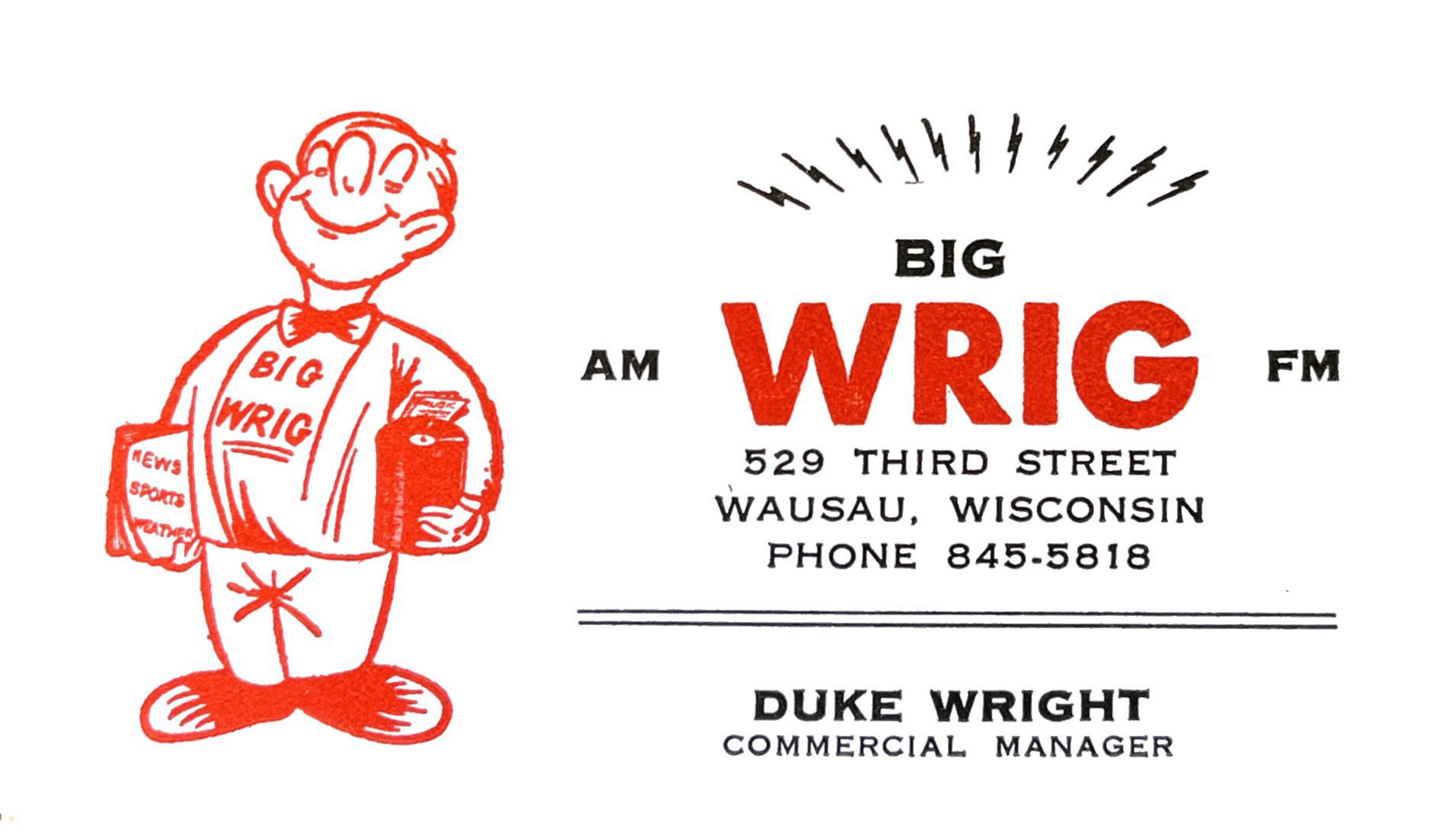 Expansion
In the early 90s, when station ownership rules changed, Duke had three options: sell at an all-time premium, go public and expand with the use of shareholder monies, or make his own way.  Duke chose the latter and strategically expanded, becoming the largest privately owned radio company in America.  Back home in Wausau, Duke bought WIFC FM and WSAU AM and thought, "I won." Duke said, "It wasn't the biggest deal we had ever done, but it was special. I bought my original competition from 1958."
Duke's vision has always been to provide the communities Midwest Communications serves with the best programming, and the best technical facilities, led by the best broadcasters. It is that love and passion for creating the best and providing excellent service for our clients, that extends into everything Midwest Communications does.
Timeline
of Midwest Communications
First Station
Top forty-formatted WRIG signed on the air in Wausau, WI after the acquisition by the D.E. Wright family of a 1400 KHz, 250 watt AM facility.
Power was increased to 1,000 watts
Duke took over the company from his parents under the Midwest Communications brand with a staff of six people.
Northeast Wisconsin
WROE (now WYDR) was built in Neenah-Menasha, Wisconsin for $56,000. Midwest Communications had officially expanded to a second market, Appleton-Oshkosh.
Midwest purchased WBAY-AM and FM in Green Bay, Wisconsin. Due to FCC rules at that time, WROE was sold. The Green Bay call letters were changed to WGEE-AM (now WTAQ-AM) and WIXX-FM
Fun fact about WBAY: the station started out as a physics project at St. Norbert's College in 1923.

Multi-state expansion
Midwest Communications acquired KIOA/KMGK in Des Moines, Iowa, WKKQ/WTBX in Hibbing, Minnesota, and KLMS/KFMQ in Lincoln, Nebraska. In addition WRIG moved to 1390 KHZ and increased power to 5000 watts day and night.
Consolidation
There were radical changes in FCC ownership rules, and Midwest took advantage of the changes by consolidating in the Green Bay-Appleton/Oshkosh and Wausau-Stevens Point markets. The consolidation brought about the sale of the Des Moines, Lincoln and Hibbing stations and the acquisitions of WROE, WOZZ (now WGEE), WLTM (now WDKF simulcast of WGEE), WNCY and WNFL in Green Bay-Appleton/Oshkosh and WSAU, WIFC, WOFM (now WOZZ) and WIZD (simulcast of WSAU) in Wausau-Stevens Point. In addition four stations WTVB, WNWN AM (now WTOU), WNWN FM and WFAT (now WZOX) were acquired in the Kalamazoo-Battle Creek, Michigan market.
Digital Era
Midwest Communications starts the Digital Operations department to support both station and client marketing needs.
Sheboygan and Duluth
Midwest Communications continued its expansion program with the acquisition of WHBL, WWJR (now WHBZ) and WBFM in Sheboygan, Wisconsin and WHTC and WYVN in Holland, Michigan as well as the Duluth Minnesota/Superior Wisconsin market stations KDAL AM/FM, KRBR (now KDKE), WDSM, KTCO and KXTP (now WDUL).
Hibbing, MN
Midwest Communications, Inc. acquired an additional six (6) stations in the Hibbing, Minnesota market, WNMT, WMFG AM/FM, KMFG, WTBX and WUSZ which operates in concert with the six (6) stations already owned in the Duluth, Minnesota market.
Terre Haute, IN
Midwest Communications, Inc. acquired WMGI in Terre Haute, Indiana.
Midwest Communications, Inc. added WACF (now WWVR) and WPRS (now WIBQ) licensed to Paris, IL to the Terre Haute Indiana market.
Midwest Communications, Inc. expanded in the Sheboygan Wisconsin market with the addition of WXER.
Midwest Communications, Inc. acquired three (3) additional properties in the Kalamazoo, Michigan market, WKZO, WQLR (now WVFM) and WQSN (no longer active).
Lansing, MI
The company continued to grow by adding stations in the Lansing market, 94.1 FM WVIC (now WWDK), 106.1 FM WJXQ and 92.9 FM WLMI.
Sioux Falls, SD
Midwest Communications acquired six (6) additional radio stations in Sioux Falls, South Dakota. Those stations included 103.7 FM KRRO, 95.7 FM KQSF, 92.5 FM KTWB, 101.9 FM KELO-FM, 1320 AM KELO-AM and 1230 AM KWSN.
Fargo, ND
Midwest Communications, Inc. aquired six (6) more radio properties in Fargo, North Dakota. 101.9 FM KRWK, 104.7 FM KMJO (now simulcast of KFGO), 93.7 FM WDAY (now KOYY), 740 AM KVOX (now KNFL), 99.9 FM KVOX and 790 AM KFGO "The Mighty 790".
Southern Expansion
Midwest Communications expanded to three new markets with the acquisition of stations in the Nashville, Tennessee, Knoxville, Tennessee and Evansville, Indiana markets. In this acquisition Midwest added nine more radio properties. In Nashville, Tennessee, Midwest acquired 96.3 FM WCJK and 92.9 FM WJXA. In Knoxville, Tennessee, 103.5 FM WIMZ, 97.5 FM WJXB and 95.7 FM WVRX (now WDKW). The Evansville, Indiana stations include 93.5 FM WLFW (now WLYD), 107.5 FM WABX, 96.1 FM WSTO and 104.1 FM WIKY.
Midwest Communications, Inc. purchased WBCK (now WFAT) in Battle Creek, MI
Midwest Communications, Inc. acquired WNFN in Nashville, TN
Midwest Communications, Inc. added classic rock station 95 KQDS in Duluth, MN. In addition, it added Adult Contemporary 97.9 FM WEVE and Classic Country 96.1 KGPZ (now WDKE) in Hibbing MN. As part of this acquisition, the Company was required to sell Hibbing, MN based KMFG-FM.
Midwest added Country 99.9 FM, WTHI to its Terre Haute, IN lineup.
Peoria, IL
Midwest Communications acquired seven (7) radio stations in Peoria, Illinois. Those stations included 1470 AM WMBD, 1290 AM WIRL, 93.3 FM WPBG, 102.3 FM WNGY (now WKZF), 104.9 FM WXCL, 106.9 FM WSWT and 95.9 WPBG-HD3.
Midwest Communications purchased WNFZ in Knoxville, TN
Duke Wright, named Duey Edward Wright Jr, was a pioneer in the worlds of broadcasting and music.
When Duke was 14, he was blown away by a Frankie Yankovic performance at the Rothschild Pavilion.  He tagged alongside his parents when they couldn't find a babysitter.  While he was technically inclined, it was at this concert that Duke felt his place in this world as a professional musician.  The next day, he signed up for accordion lessons, which during this time was the number one musical instrument that people were learning to play.  He started his own band, the Duke Wright Orchestra and The Nutones, and at the age of 15, would host a weekly music show on WSAU-TV in Wausau, Wisconsin.  Yankovic ended up being signed by a major label, Columbia Records and sold some two million records.  The next time Duke saw Frankie Yankovic, they played on stage together.  They would go on to play together many times, with the last time being at the Pulaski Polka Days in 1993.
However, Duke's true passion was radio. As a young boy, he was fascinated by the sounds coming from the radio in his living room and wanted to learn everything he could about how they were produced. In 1958, Duke's parents purchased a local Wausau radio station, changed the station name to WRIG and Duke began working there at the age of eighteen. When Duke graduated from the University of Wisconsin-Madison, with a degree in business, he enlisted and served in the Army Reserves for eight years, entering as a First Class Private, and leaving as an Army Captain, before returning home to Wausau to assume the role of General Manager of WRIG.  Duke would attribute his ability to work with people and the tremendous amount of business savviness he gained to his commanding officer, Dale Earlerson.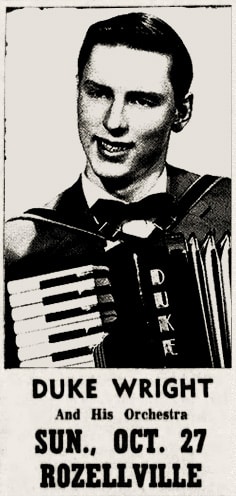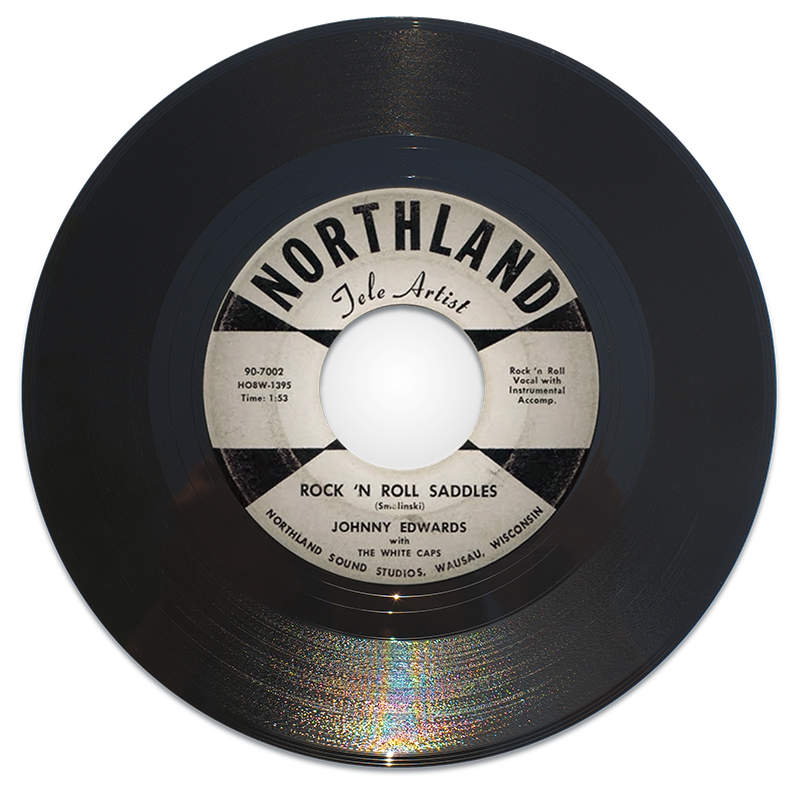 Over the next five decades, Duke built Midwest Communications into one of the largest privately held, family-operated radio broadcasting companies in the United States, with over eighty radio stations in nine states.
Duke was known for his passion for live, local radio and his high-quality standards. He was inducted into the The Wisconsin Broadcasters Hall of Fame in October 1989, the Wisconsin Polka Hall of Fame, and the Wisconsin Rock & Roll Hall of Fame. The latter for his recording of the first rock & roll record in Wisconsin, "Rock & Roll Saddles" on Duke's Northland Record label. Duke's other accolades included receiving the Conclave Rockwell Lifetime Award, in July 2016, and being on Radio Ink's 40 Most Powerful People in Radio for numerous years.
Duke Wright passed on December 21, 2022, at the age of 83. His legacy and philosophies continue as he lived, always offering "the best quality and service" and bringing out the best in everyone.
I started working at the radio stations when I was 10 pulling records. There were bins and bins and bins of 45s. You would take yesterday's records, put them back in the bins, and then you'd look at the music list for that day and you'd pull the records they were going to play and organize them into stacks. It was tedious but I loved it because I enjoyed making money and felt very entrepreneurial.
We also used to play "radio". Dad had all of this old radio equipment at home that I used to create "my own" radio station – WGNE. Why the name WGNE? I changed one letter from WGEE – it wasn't very creative. But we would be the DJs and record ourselves on cassette tapes, adding in music and breaks, the whole deal.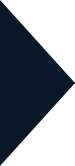 I remember going into the stations and it being so much fun. We used to go in and play around on the typewriters and pretend that we worked there when we were little. In the 70s, at the radio stations, we had a news department that used an AP news wire, made up of networks all over the country that fed all of the latest breaking stories. We used to sit in front of the AP news wire and watch all of the news come in. There was no internet back then, so we felt like insiders getting all of the celebrity news first. Sometimes the DJs would let me record commercials when they needed a kid's voice and it always made me feel cool. The old WBAY building in Green Bay had a bowling alley and a bar in the basement, after work everyone would go downstairs to have food or a drink. Dad always said that's where real business got done because people were more unfiltered after hours when they were hanging out and having a beer.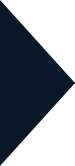 As a child, whenever I was asked what I wanted to be when I grew up, my answer was always the same, "I want to be Duke!" I'm blessed to have Duke as a life teacher, mentor, and proud to call him my Father. Car rides would turn into radio, business and life lessons. Duke would punch from one radio station to another asking if I could tell the difference in the technical superiority. We would listen to sales training tapes, motivational tapes, anything to gain knowledge.  I watched in amazement how Duke handled so many issues with a smile, fairness and common-sense logic. Duke often shared with me his philosophy, beliefs, visions and the importance of being honest and reputable. Those qualities have served me throughout life. Midwest Communications is an outstanding company because of everything Duke has taught me and all the long-term employees who have also learned from him.